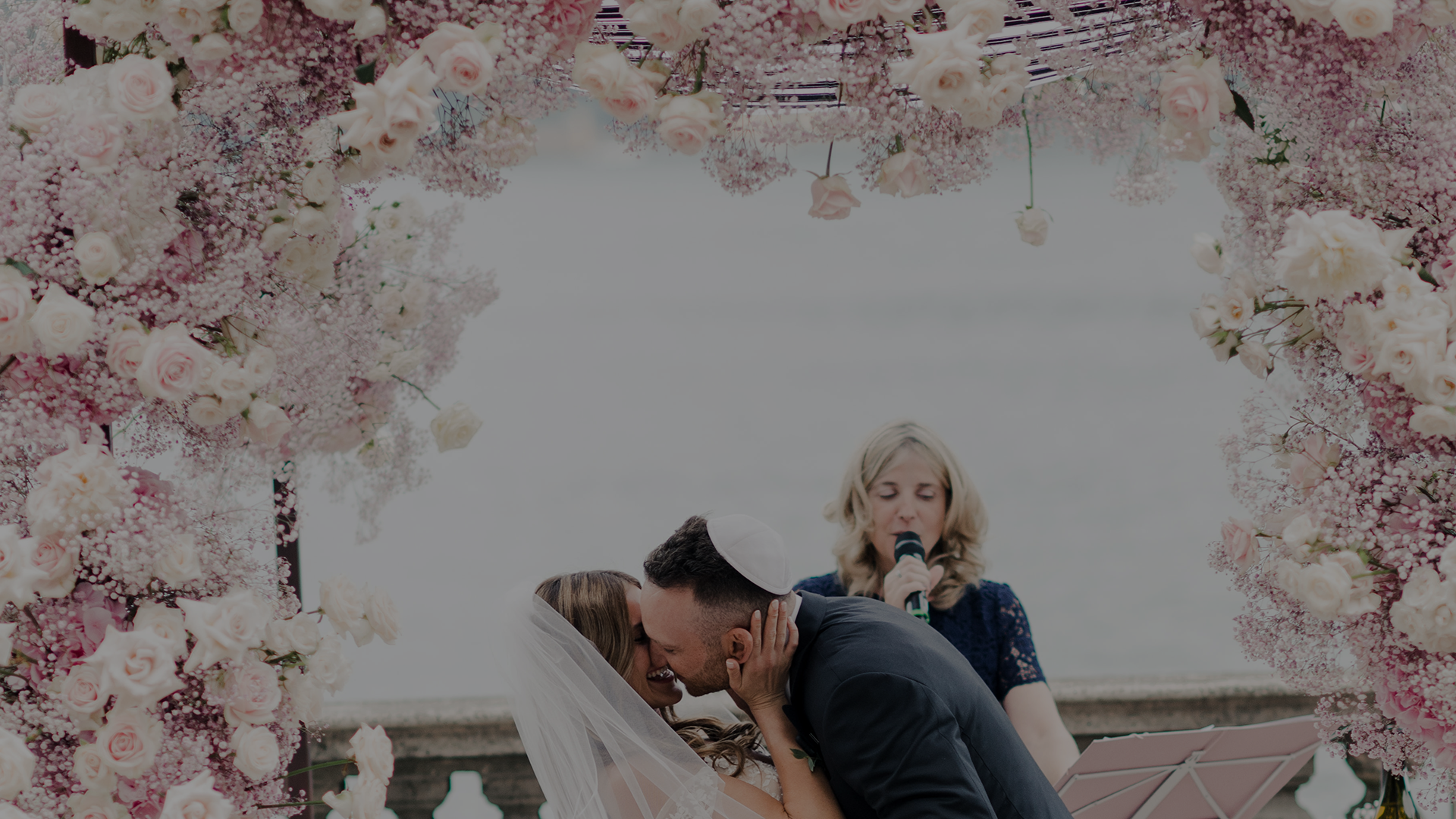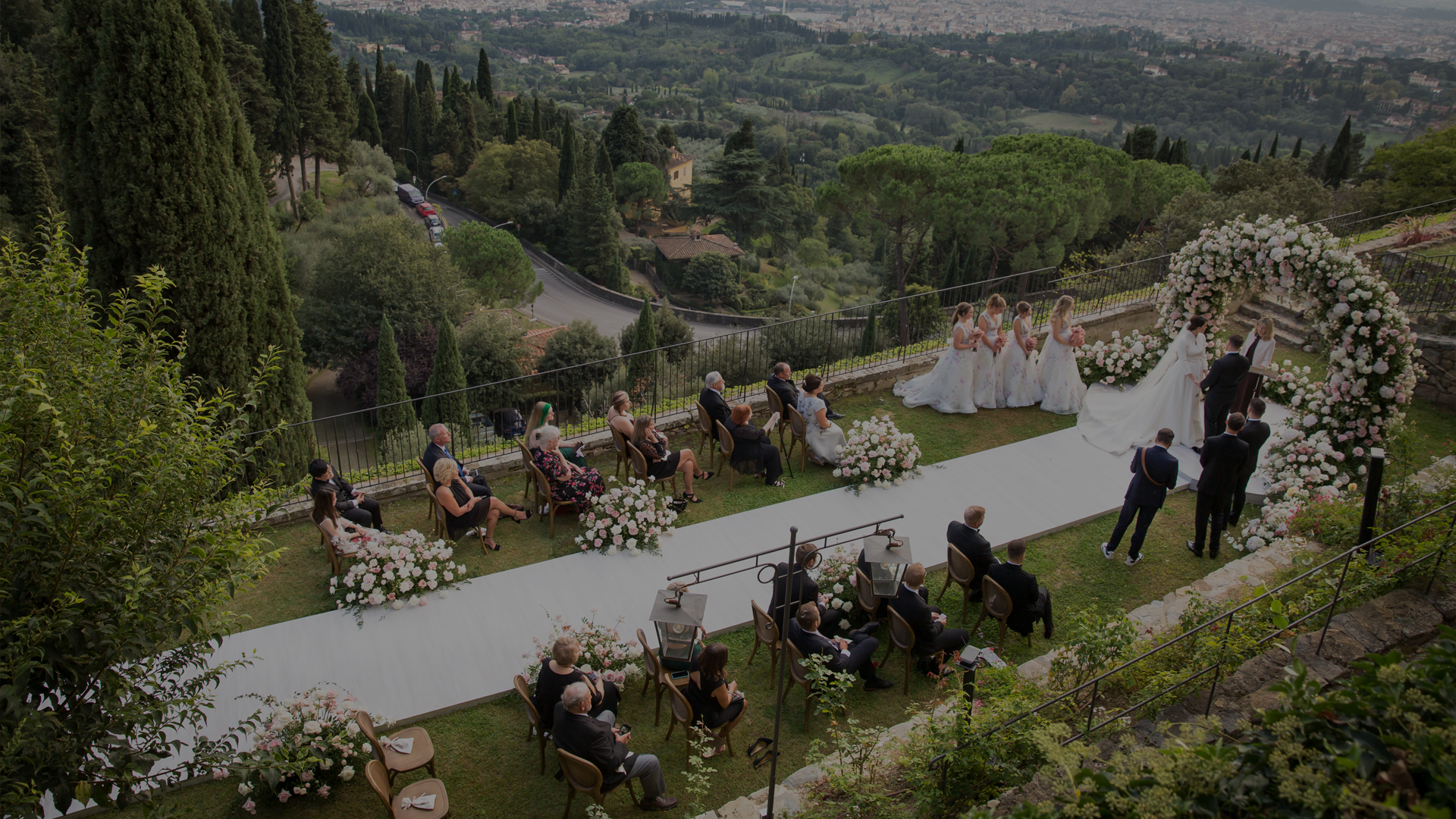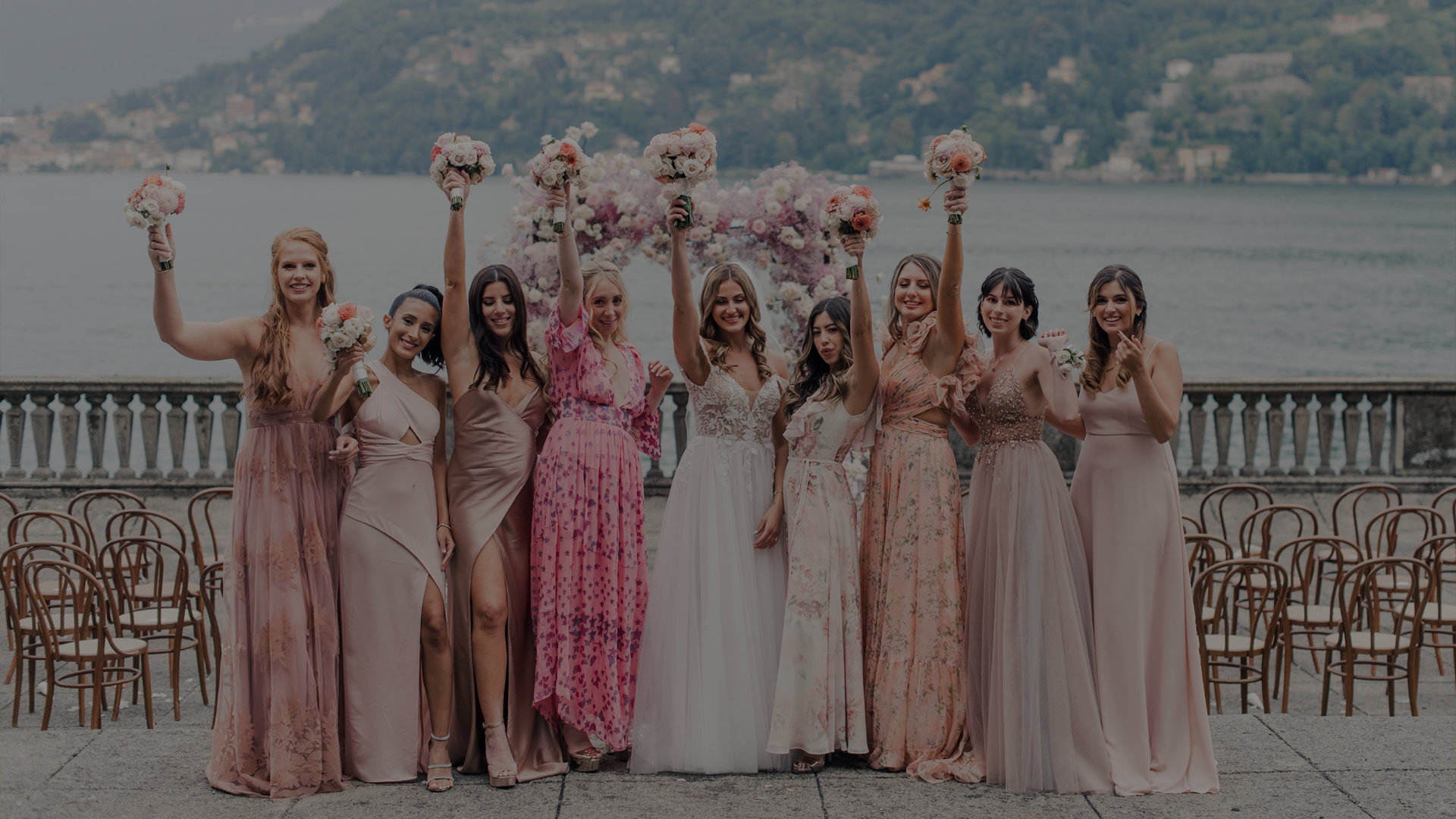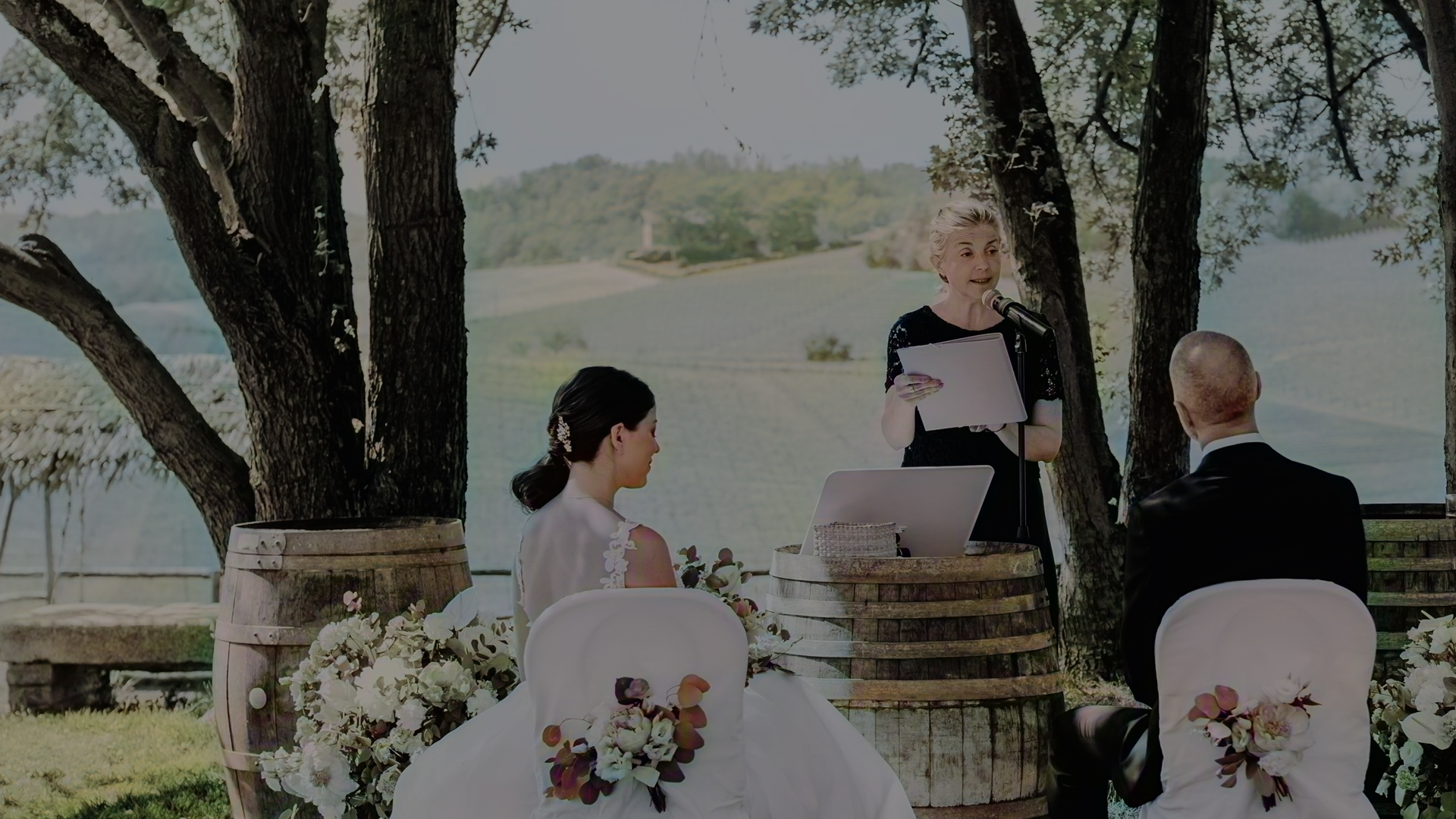 Full 1

Full 1

Full 1

Full 1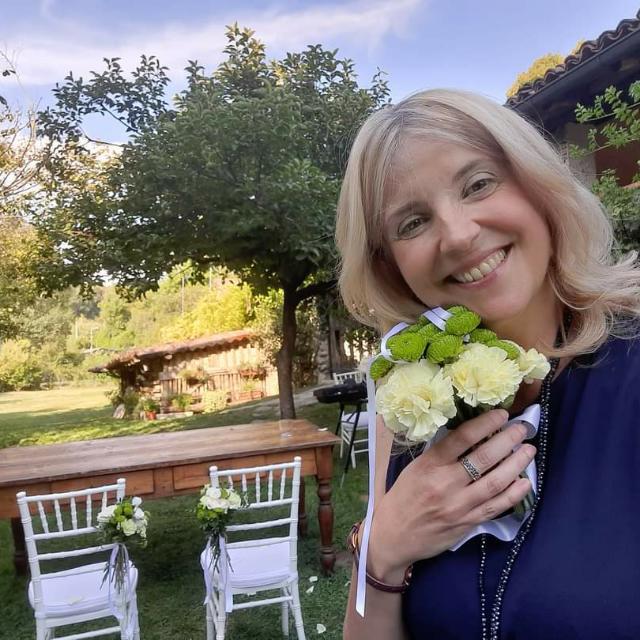 Paola Minussi,
Lay Celebrant
Your life, your story,
your ceremony: unique and special
just like you
I'm Paola, a secular celebrant with intertek certification.
I'm Italian (native speaker) and I speak English, German and Portuguese.
I love making the special moments of our lives simply unforgettable.
I conduct weddings, baptisms, vow renewals, farewell ceremonies, women's circles and all the life transitions that make us unique.
I'm convinced that every meaningful moment of our lives is worth celebrating in a unique and special way. A new arrival to the family, a wedding, an anniversary, the commemoration of someone dear to us, an important new phase of our lives, which we wish to honor in an unforgettable way.
If you wish, I will accompany you in these intimate and once-in-a-lifetime moments, with sensitivity and experience. I will tell your stories and the stories of those you love with special words and unique gestures.
Together we will create "your ceremony" which perfectly matches you.
Unique and special. Just like you.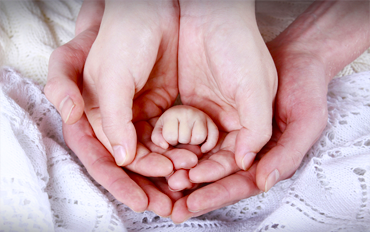 Sing, dance, laugh
and live intensely every day
of your life
Charlie Chaplin

Welcoming Ceremonies and Baptisms
It is always an immense joy to greet and welcome the arrival of a daughter or son who comes to be with us. And the most beautiful wish that we can have for our children is this: to live intensely every moment of our lives.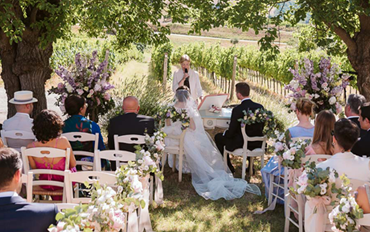 Symbolic Wedding Ceremonies
It's just that you are you.
And when it comes to you,
I can't explain
what happens to me.
When it comes to you,
I'm happy.
Carlos Ruiz Zafón
When two souls meet and decide to join their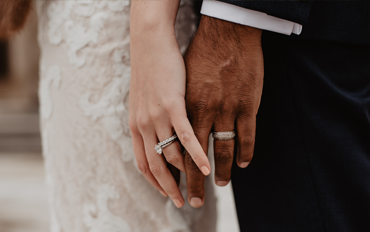 Wedding Vow Renewal Ceremonies
Nuc et semper
Digne ed in aeternum
Pier Maria Rossi
"Now and forever, with virtue and for eternity": this formula is imprinted all over the walls of the golden chamber in the Torrechiara castle, located near the city of Parma. The mercenary captain Pier Maria Rossi had it
Extraordinary images for unforgettable moments
Where do I perform celebrations?
Wherever you want to celebrate
Whether you are in Italy or abroad, on a romantic beach or on the patio of a 19th century villa, I can perform your ceremony. Any place can turn into an extraordinary setting, to make a special and unique moment in your life truly memorable.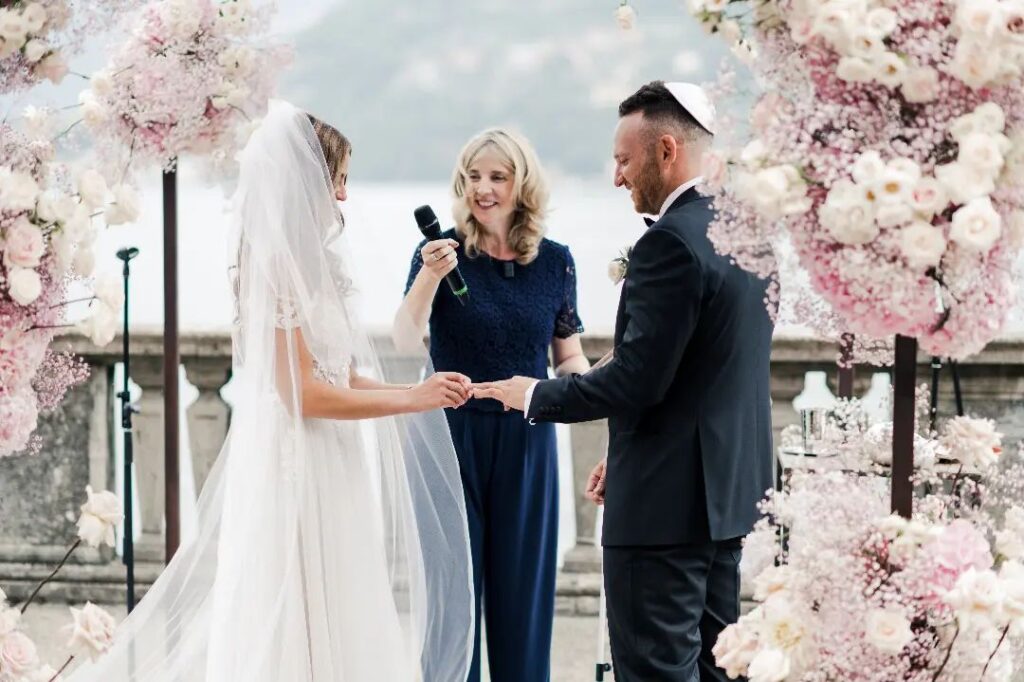 Thank you so much Paola, for your professionalism and helpfulness.
We were very pleased. You were very attentive to our requests, with so much patience. We wanted a simple but well-organized wedding, and you helped us a lot in every moment for achieving the desired result.
You know how to guide the bride and groom in making the many choices there are for a ceremony. You are a person who loves what you do and you convey that. Thank you for making the most important day of our lives unique and unforgettable. ❤️
Susan & Giovanni Minussi, newlyweds,
Villa dei Cipressi,Varenna, lake Como, 6 October 2022
Paola is a special person, and this made the difference from the very beginning. She enthusiastically stood by us during the sharing journey that allowed her to get to know us and write about our love. She did this thanks to her enormous talent, which extends from words to music, intertwining the two and creating something very beautiful. Paola is a true professional: she is precise, attentive, present; and her empathy and honesty inspire confidence. It's not easy to express the depth and uniqueness of a love story, it's not easy to touch the emotions of the listener, yet on our wedding day this happened: Paola managed to move everyone. We wanted our ceremony to be special, unforgettable, to share about us and our love, and it was only thanks to Paola that this was possible.
Nadia Carro & Damiano Fabiano, newlyweds
Almaranto Hotel, Calamandrana (Asti), 17 September 2022
From the very first meeting we felt the warmth, spontaneity and great professionalism that distinguish Paola. We felt at ease in every moment and Paola fulfilled all our wishes, even doing more than her due, while constantly guiding us with her advice to have a perfect ceremony. And it was perfect: engaging and intimate, with a hint of irony, but always natural, even for our Italian and German guests. We are grateful to Paola for playing (with great sensitivity) a key role in our lives, and we will always reserve a special place in our hearts for her.
Sandra Iannotti & Marvin Comuth, newlyweds
Villa Grandinetti, Nocera Terinese (Catanzaro), 6 September 2022
Dear Paola, we are trying to find the right words to describe what was an amazing wedding speech and a fantastic experience throughout the preparation journey. We believe the greatest compliment to your work was the positive and unsolicited feedback we received from our guests. It was great to meet such a positive and enriching person who was able to convey the positivity and joy of our special day to our guests! Best wishes for all your future endeavors and weddings!
Sandra Caviezel & Claudio Becuzzi, newlyweds
Relais San Maurizio, Santo Stefano Belbo, Cuneo, 3 September 2022
Thank you, Paola,
amazing as always!
Director of Events for Exclusive Italy Weddings Abby & Kurt newlyweds
Villa San Michele, Fiesole (Florence) - 2 October 2021

Some thoughts on the ceremonies I celebrate
In my activity as a lay humanist celebrant (and I would like to underline, once again, the adjective "humanist", because…
A lay ceremony is a non-religious, free and personalized celebration of any significant moment in life that we wish to honor and …