Secular Funerals, Farewell Ceremonies and Memorial Services
Don't cry because it's over,
smile because it happened.
Theodor Seuss Geisel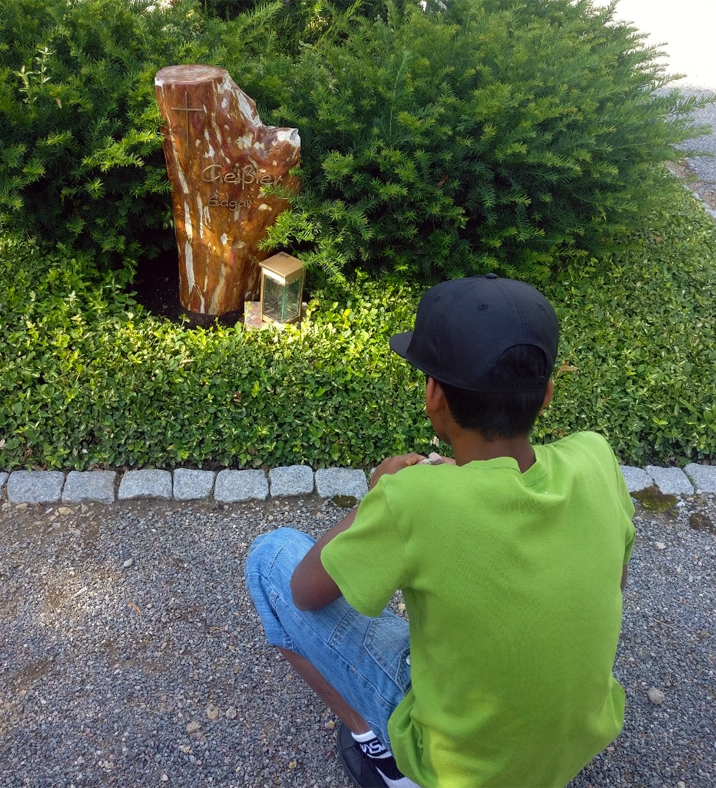 This beautiful phrase by Theodor Seuss Geisel, the American writer and cartoonist who is best known by the pseudonym Dr. Seuss, truly expresses my thinking regarding death and the celebration of those who are no longer with us.  
It is difficult to put into words how one feels when a person we love dies; that said, words can come to our aid to tell the story of who they were, to recall the important moments of their lives, to remember their passions, their ideals, their dreams and their achievements. We can celebrate their life and, in this way, appreciate everything beautiful and precious that they gave us just by existing.
It will be my task to accompany you on this journey of remembering, and I will do so by gathering and giving form to your stories, anecdotes, touching episodes, and also – why not – those funny moments which you experienced together. Together we can choose a poem, tell a memorable episode in their life, dedicate a special thought or a piece of music to the person we hold in our hearts.  With words and special, unique gestures we will celebrate the life of the person who is no longer with us, but who lives and will live forever, in our hearts and memories.
And this will also help you to regain the strength you need to continue living.