Wedding Ceremonies with Civil Rites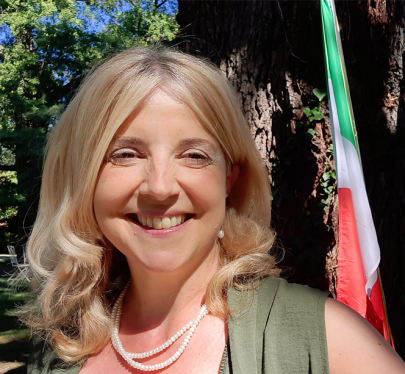 If you would like your ceremony to also be a Civil Union, and thus have legal validity… since 2020 you will no longer be required to have a mayor or public official as officiant, but you can rely on someone like myself, a humanist celebrant, who will pronounce the wedding rites and read the required articles of law, but who will also be able to personalize your ceremony by telling the story of your love and creating poetic and reflective moments tailor-made for you.
As a celebrant, I won't simply limit myself to a hasty reading of the articles of the civil code and the standard, institutional text, as is common practice at city halls, but I will personalize your ceremony in a detailed fashion, and will highlight your love story as it should be, in the way, mood and style that you have always dreamt of for such a unique and special moment in your lives as this.
In order for your ceremony – crafted and celebrated by myself – to also have legal validity, it is necessary to submit an application to the municipality in which you want to marry in plenty of time, receive an approval and obtain what is known as a "proxy."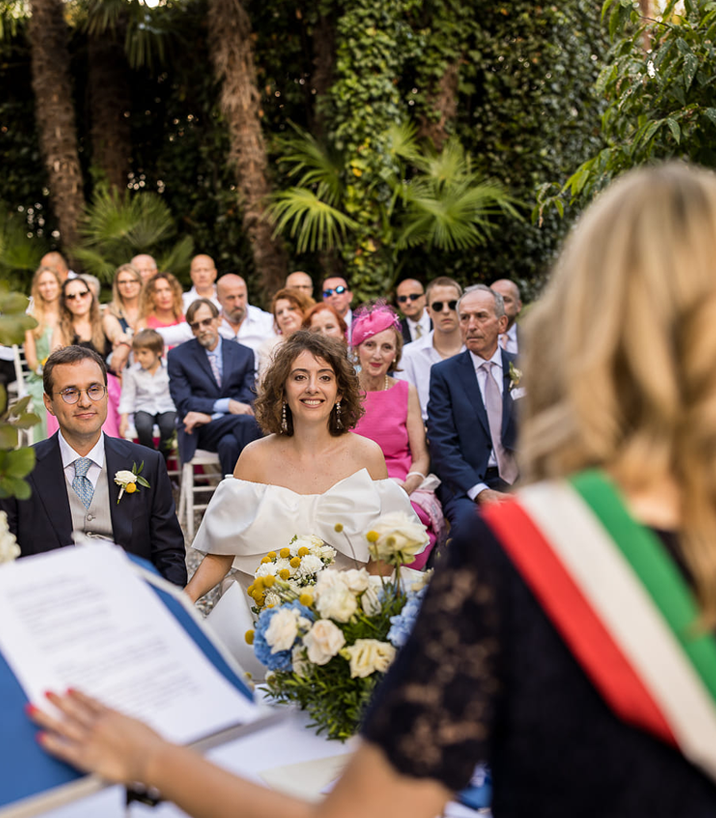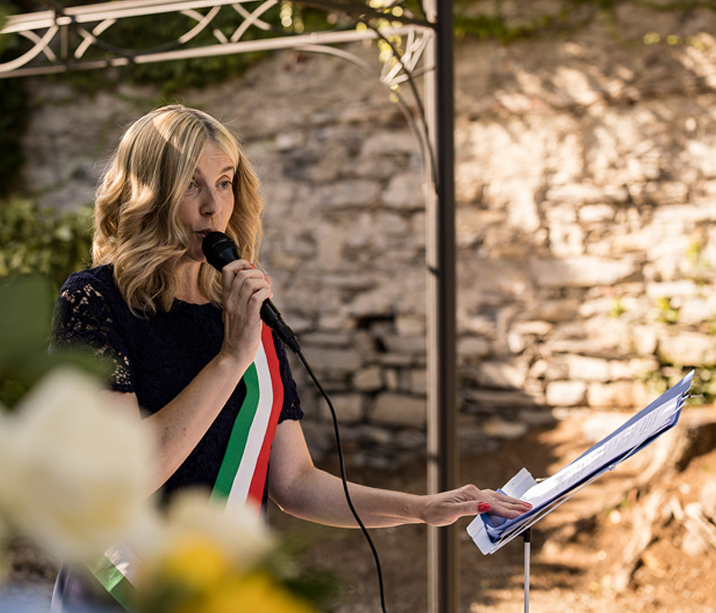 This mandate can also be given to a person close to you, a family member or dear friend, but by relying on a professional celebrant you can avoid any potential risk of excessive emotion or last minute difficulties (panic attacks on the part of non-professional celebrants is a possibility that you shouldn't underestimate!) and you will have all the guarantees and assurances that a humanist celebrant like myself, who is accredited by Uaar, Federcelebranti and UNI, can provide you.
Having heard your affirmative answers …
I declare in the name of the law that you are united in marriage.

Please don't hesitate to contact me for a phone or video chat, with no obligation!