Secular and Symbolic Wedding Ceremonies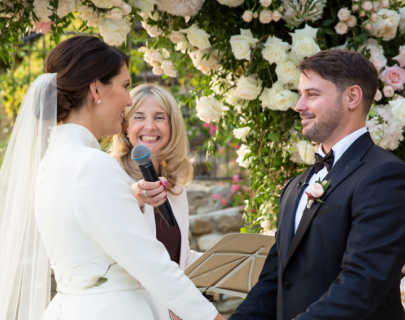 When two souls meet and decide to join their lives forever, a desire is born to celebrate this love with a one-of-a-kind lay ceremony that can truly narrate the protagonists' story. I am here to gather your stories and unite them in a narration which speaks of you both: each of you with your own life journey which is unique and unrepeatable. I will listen to you and write a ceremony which is yours alone.
I will harmonise the text with the utmost care for every detail, respecting your wishes; I will arrange any contributions from those who wish to devote a poem, dedication or small speech to you; I will suggest music and readings which will accompany you for the duration of the ceremony and during the creative journey we will undertake as part of the process. If you wish, I will also help you give voice to your personal vows. No pre-packaged phrases, no gender-based dogmas or hierarchical and predictable rituals: only respect and maximum freedom for a ceremony which is hand-tailored just for you.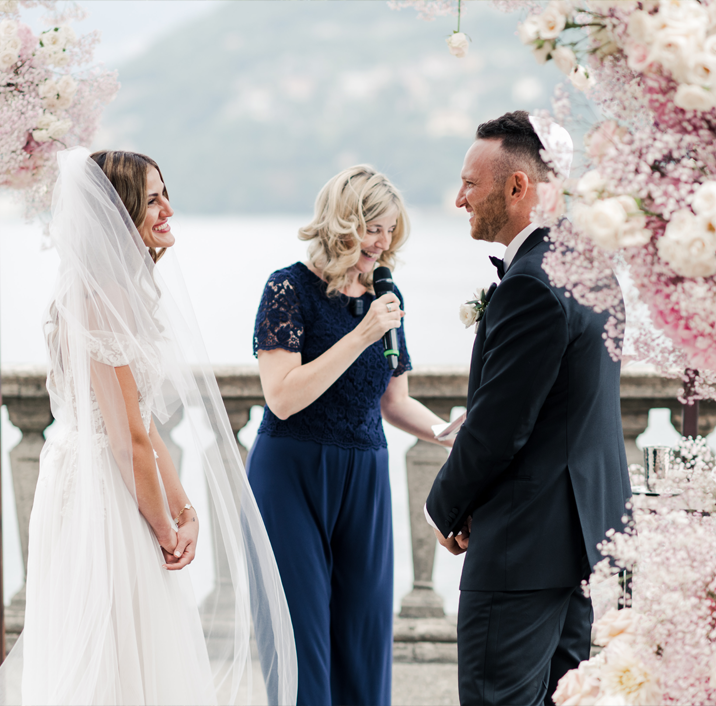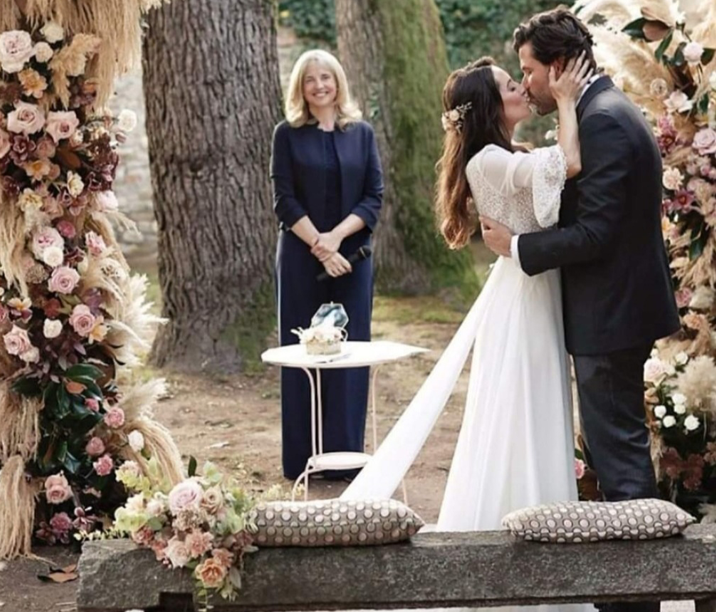 To make this moment memorable and also to simplify its organization and preparation, my advice is always to have a civil wedding that is valid in your city or country of residence first (this greatly reduces the procedures and documents you'll need to provide), and then choose the place, location and person who will celebrate your "hand-tailored" wedding just for you – perhaps on the beach, on a terrace overlooking a lake, or on the grounds of a castle. However…
… if you want your symbolic ceremony to also have a civil, legal validity…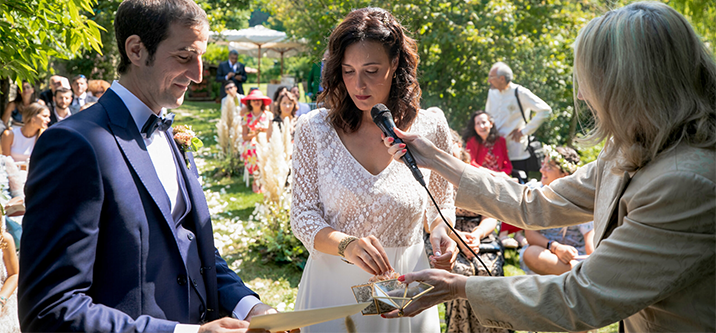 It's just that you are you.
And when it comes to you, I can't explain what happens to me.
When it comes to you, I'm happy.
Carlos Ruiz Zafón
Would you like to make your wedding ceremony even more romantic and unforgettable?
Why not celebrate it in a magical and evocative place like Portugal, in the dazzling city of Lisbon, or on a beach or in a lighthouse in the Algarve region, the westernmost point of continental Europe?
Want to know more?
Go to this link and feel free to ask anything you want to know more about: celebriamoinportogallo

Please don't hesitate to contact me for a phone or video chat, with no obligation